Things to Do / Features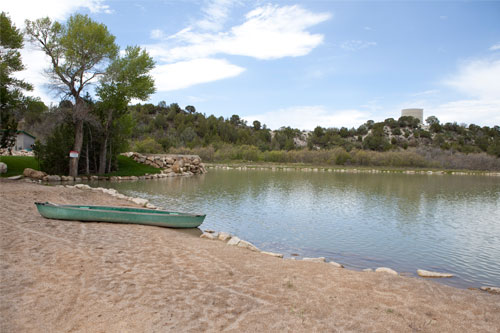 Canoeing & Swimming
Enjoy canoeing and swimming in our private pond. Bring your own canoe or rent one of our paddle boats. You can also take a dive off of our 8' rock ledge.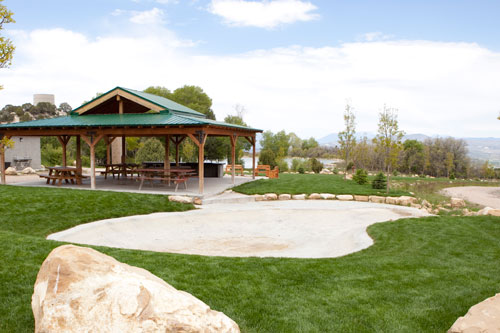 Kids Wading Pool
Right next to the pavilion is a shallow wading pool for the kids. Fill it has high as you're comfortable with and enjoy the pavilion shade while the little ones play.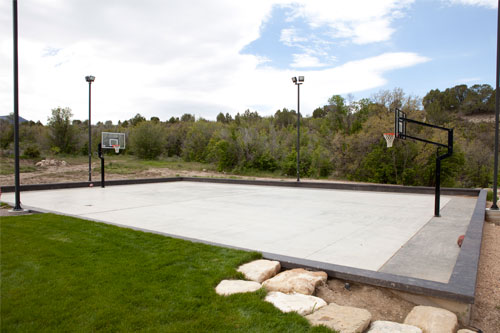 Basketball Court
Brand new basketball court with two adjustable hoops and large overhead lighting. Can also be used for dances or other social events where open space is needed.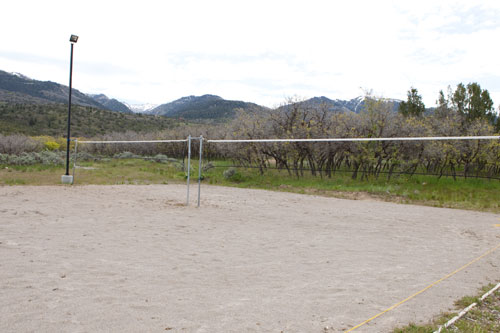 Volleyball Courts
Two side by side volleyball courts with overhead lighting, located just a stones throw away from the pavilion. Also doubles as a massive sand box for the kids.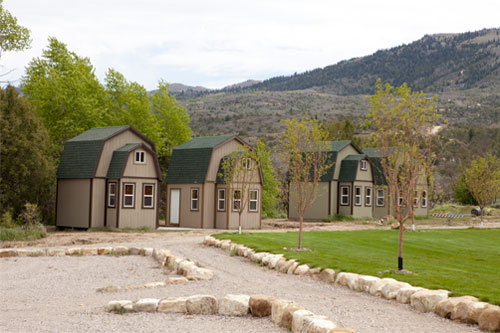 Mini Cabins
We now have several two story mini cabins completed and available for use. Each one has a dining area with seating as well as a loft for sleeping quarters.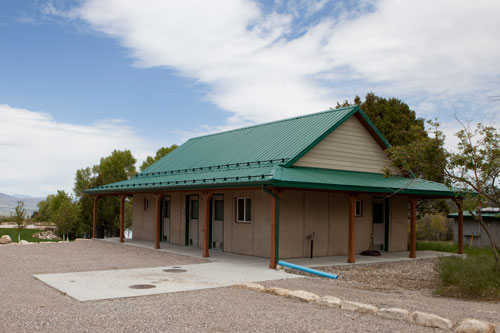 Showers & Bathrooms
Our newly completed shower building has both a mens and womans section, each with multiple showers, bathrooms and a sink. Hot water shower while camping, yes please!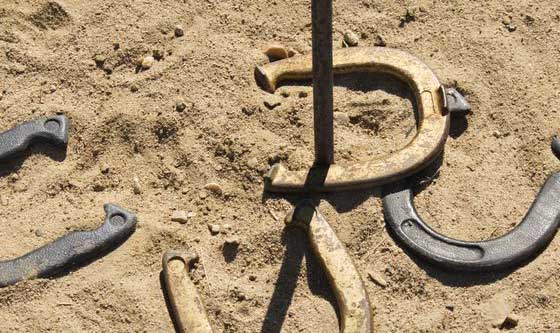 Horseshoes
We have several brand new horseshoe pits, located right next to the basketball court.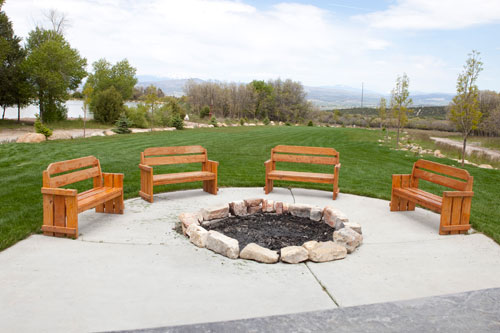 Large Open Firepit
Located on the north side of the pavilion, enjoy evenings around the large shared firepit. Bring your own chair or use the provide benches.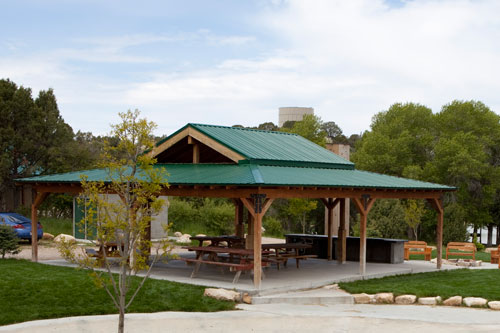 Pavilion & Food Prep
Our pavilion can host 40 people comfortably. Protection from the weather and plenty of picnic tables inside. We also have several built in grills and a sink available for food prep.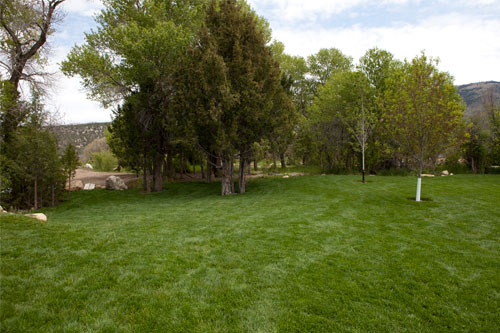 Grassy Picnic Area
Pull up a chair or blanket and enjoy our new shaded, grassy picnic area. It's right next to the pond, so you can keep an eye on people playing in the water.